AiF/SGG-Innov8 – Creative Symposium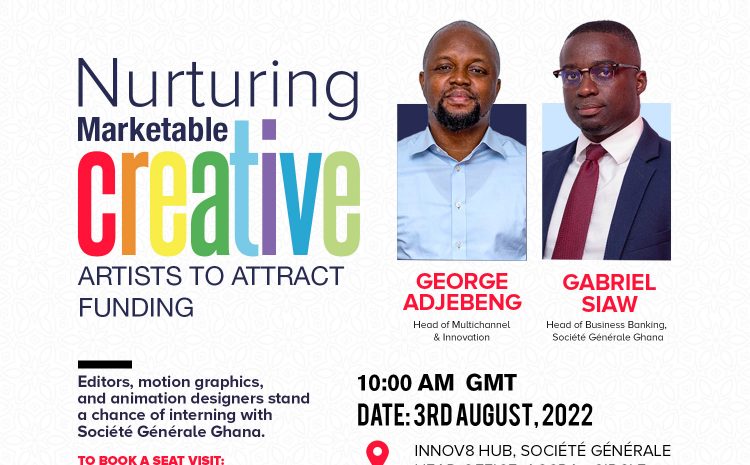 The day will commence with a creative symposium.
TOPIC: Nurturing marketable creative artists to attract funding.
PANELISTS: George Adjebeng, head of Multichannel and Innovation, Société Générale Ghana
and Gabriel Siaw, head of business banking, Société Générale Ghana.
MODERATOR: Tony Asankomah
Participating editors, motion graphics, and animation designers stand a chance of internship with
Société Générale Ghana. The event will close with screening of some short films.
Films To Screen:
1. The Boy And The Mountain by Santiago Aguilera & Gabriel Monreal – 11:23mins –
Chile (Animation)
2. Azania Rises by Farayi Chinyanga & Farisai Kavayi – 10:00mins – South Africa
(Animation)
3. On a Beautiful, Wonderful Day by Joseph Osei Bonsu – 32:37mins – /USAGhana
(Narrative)
4. Out From The Dark by Ruth Nazzinda – 7:59mins – Uganda (Documentary)
Book a seat https://accraindiefilmfest.org/participant-registration/