Join Our Fun Family of Volunteers
The flagship film incubation program as part of the annual Accra Indie Filmfest (AiF), an international short film festival in Ghana, dedicated to creating more value for emerging filmmakers across the world with Africa in focus
Accra Indie FilmFest

Exchange, Create and Make Magic

Accra Indie Filmfest (AiF) is an annual international short film festival held in Accra, Ghana. This is a not-for-profit initiative born out of the current phase of the Ghana film industry by a group of young filmmakers. We believe that one of the changes that will necessitate the growth of the film industry is an avenue that will train, appreciate and recognize the need for short film productions. It is on this bedrock that Accra Indie Filmfest (AiF) is built.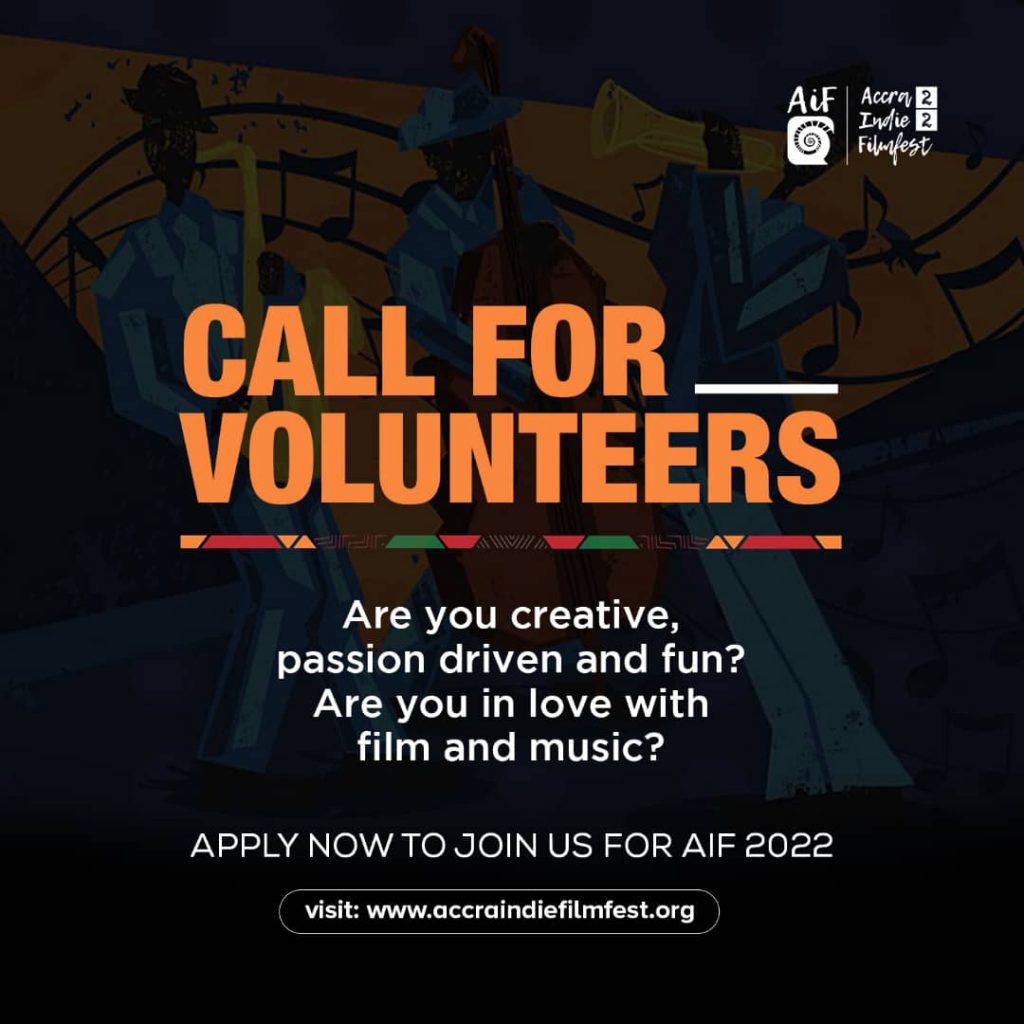 The maiden edition was successfully held in 2019, followed by the sophomore edition in 2020 which experienced a lot of challenges owing to the outbreak of the global pandemic, corona virus. However, we are proud to be recognized as one of the film festivals in the world that successfully held the festival over a seven (7) day period filled with amazing film experiences. These achievement within the short period of time energized us for the 3rd edition which took place in July, 2021.
This year marks the 4th edition and as we have always been, we are ready to make another history with you as part of the team. AiF2022 is a 5-day fun-packed film festival at Alliance Francaise, Accra. So, if you are creative, passion driven, and fun with love for film and arts and digital storytelling, then join us now.
VOLUNTEER APPLICATION FORM